The idea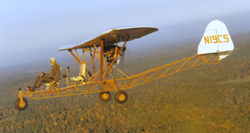 The original Breezy The Breezy was designed
in 1965 by Chuck Roloff, Carl Unger and Bob
Liposky. It's the ultimate in simplicity and
wind in the face flying. I've been captivated
by the design since I saw it.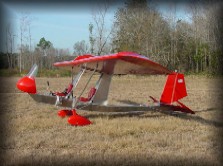 A company in Florida Harper Aircraft which
produced a kit of a variant named Lil' Breezy B
came close to what I was looking for.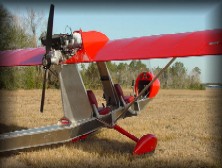 The specifications showed the plane was capable
of the performance I was looking for. However
after receiving the fuselage kit the company
stopped selling kits. They now sell complete
airplanes only.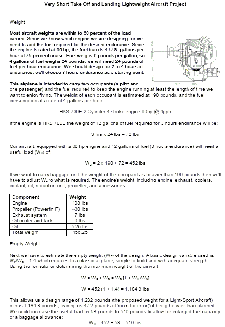 I have a small ranch with the space for a runway
so I'd started tinkering with the idea of designing
a variant of this design with small size and STOL
flight characteristics.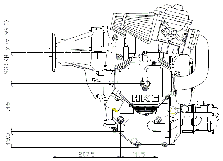 I also wanted a 4 stroke engine for reliability,
performance, fuel economy and most of all
quiet! The HKS 700E with the hush kit
muffler was the logical choice.

Design & Fuselage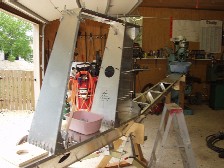 As I started building the fuselage kit (without
wings or a tail) I started to think about what
performance I wanted and how I'd design the
wings and tail.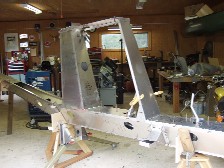 I started to think of the best examples
of STOL planes. I've decided to use a wing much
like the Fiesler Storch and to use an inverted
airfoil horizontal tail with an all flying rudder
like the Zenith 701.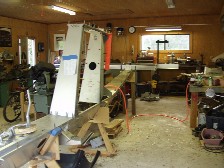 To make this a STOL plane I need to alter
the original construction of the fuselage
since the Breezy B is mainly constructed with
decorative aluminum. First step was to redesign
using aircraft angle 6061-T6.

www.kumhyr.com

Email me your comments or suggestions.
Tail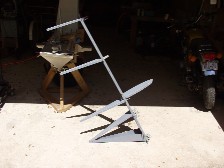 Here's the skeleton of the rudder/vertical
stabilizer.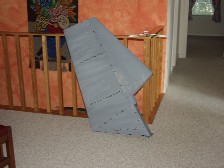 Here's the stabilzer with the skin drilled
on and clecoed in place.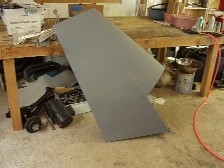 Here it is riveted.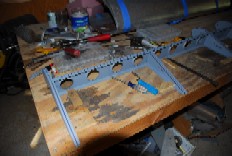 Skeleton for the vertical stabilizer.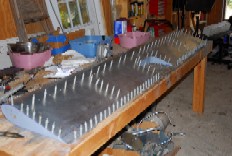 elevator skinning