Chuck
A rescue cat from Austin Pets Alive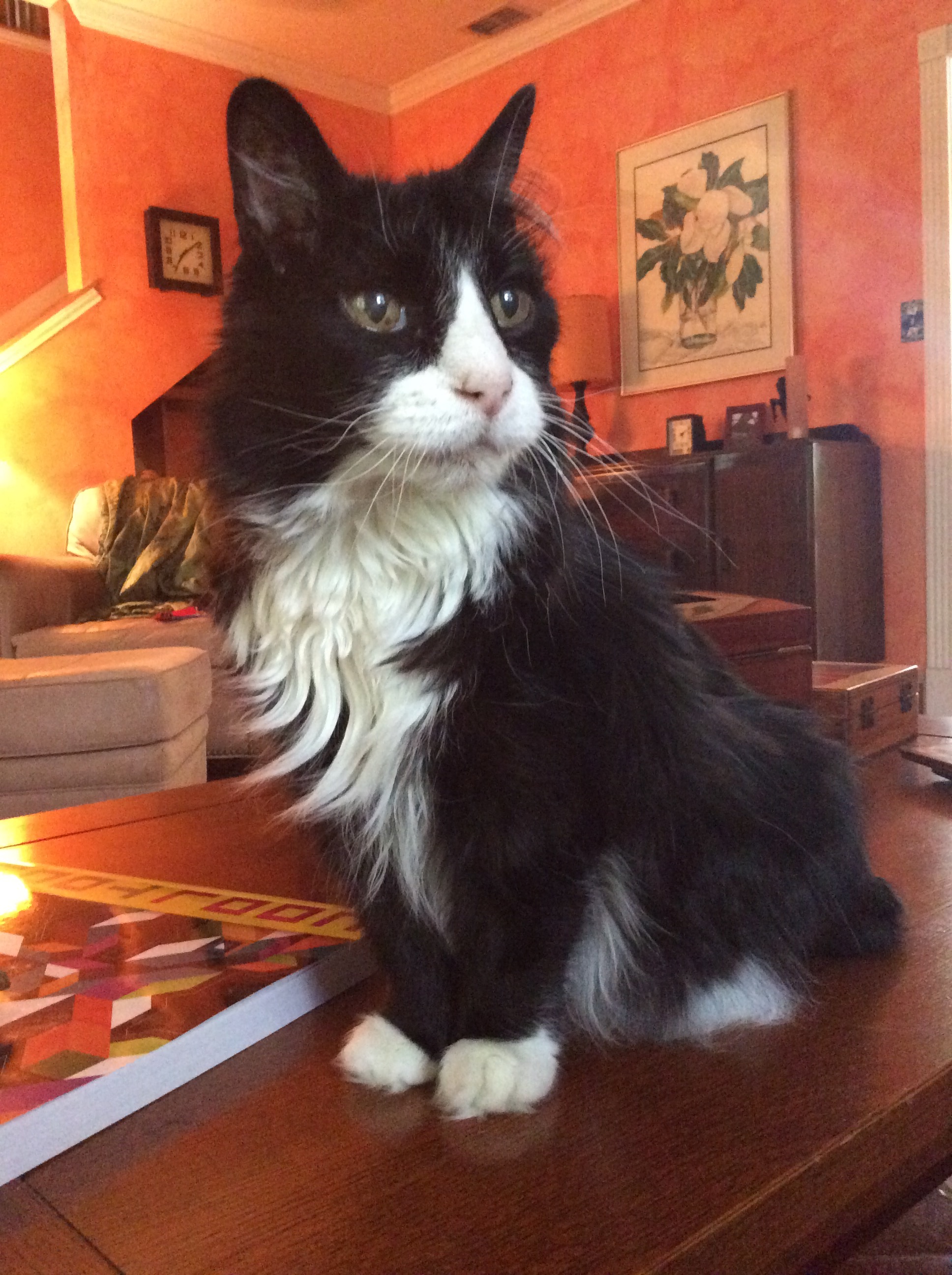 Chuck showing his regal look on the coffee table.
Chuck was rescued by Austin Pets Alive! (APA). He was found by two women who were walking at Austin's Town Lake. Chuck followed them and climbed into their car. It was probably his last chance, the women brought him to Austin Animal Shelter and transferred to APA.
Check was and elderly cat, estimated to be about 17 years old, emaciated, down to just a few pounds in weight. On examination he was found to also be diabetic and had a badly healed hip injury.
After a short stay at the APA shelter we took him home as a hospice foster. Surprisingly Chuck has rebounded and is now a happy and healthy member of our family. He can't jump very high and has a some difficulty walking due to the hip injury but that hasn't slowed him down too much. He plays with Oreo and More (our other cats) and can effectively tell Heidi (our year old rambunctious rescue puppy) to back off when he's not in the mood to play.
APA has done wonders for Chuck and for thousands of other animals in the Austin area. If Chuck's story inspires you you just may want to volunteer at APA or donate.
Back